Managing Heart
Failure Patients
A STEP TOWARD EFFECTIVE FLUID MANAGEMENT
MANAGING FLUID OVERLOAD IN HEART FAILURE (HF) PATIENTS
Every day you face the challenge of controlling congestion and managing patient symptoms and diuretics play an important role. Research shows the longer a patient is on a diuretic, the less effective they become.1,2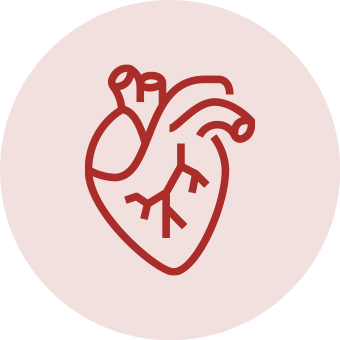 THE CHALLENGE WITH FLUID OVERLOAD
Heart failure is the leading cause of hospitalizations among adults >65 years of age in the United States3

>1 million heart failure hospitalizations occur annually in the US, and hypervolemia (fluid overload) is the predominant cause4

Average length of stay for heart failure hospitalization is ~5 days5

HF hospitalizations are a strong predictor of mortality6

24% of HF patients will be readmitted within 30 days and 50% of HF patients will be readmitted within 6 months4

Since 2012, Medicare has levied penalties for hospitals with 30-day readmission rates above expected7

Penalty: Hospitals can lose ≤3% of Medicare reimbursement for all admissions
PREDICTABLE OUTCOMES WITH AQUADEX
Safe and precise fluid removal for patients with volume overload with no significant changes to electrolytes4
Reduces neurohormonal stimulation (RAAS) and improves cardiac hemodynamics8,9
Restores diuretic effectiveness in patients, allowing for an improved response to diuretic agents10,11
53% reduction in risk of rehospitalization for heart failure3
USE OF DIURETICS IN HEART FAILURE PATIENTS
Diuretics play a central role in the management of fluid overload in heart failure patients, however, diuretics are associated with:
DIURETICS VS ULTRAFILTRATION
FLUID OVERLOAD MANAGEMENT WITH AQUADEX
The workflow for managing fluid overload in heart failure patients is not intended to replace the Aquadex SmartFlow® Direction For Use (DFU). Always follow the appropriate and applicable local, institutional, and/or hospital policies, procedures, and requirements.
View patient care pathway
COST OF TREATING HEART FAILURE PATIENTS
Heart failure is Medicare's largest expenditure.
HF Costs to US Healthcare System26
$37.2 billion in health care services, medications to treat heart failure, and missed daysof work
Most US Hospitals Lose Money on HF Procedures
ALOS ~5 days DRG covers 4 days
ECONOMIC BENEFITS OF AQUADEX
Reduced HF admissions and readmissions27
Reduce average HF readmission lengths of stay27
Shorter HF index lengths of stay vs. standard pharmacological therapy28
Reduction in duration on assisted ventilation in CV surgery patients29-31
CLICK AN INDICATION TO EXPLORE THE IMPACT OF AQUADEX
[1] Felker MG and Mentz RJ. J Am Coll Cardiol. 2012;59(24):2145-53. [2] Doering A, et al. Int J Emerg Med. 2017;10(17). [3] Desai AS, et al. Circulation. 2012;126:501-506. [4] Costanzo MR, et al. J Am Coll Cardiol. 2017 May 16;69(19):2428-2445. [5] Chen J, et al. J Am Coll Cardiol. 2013 Mar 12; 61(10): 1078-1088. [6] Setoguchi S, et al. Am Heart J. 2007; 154:260-266. [7] Readmissions Reduction Program (HRRP). Centers for Medicare & Medicaid Services website. [8] Kabach M, et al. Acta Cardiol. 2017 Apr; 72(2):132-141 [9] Hanna MA, et al. Congest Heart Fail. 2012 Jan-Feb;18(1):54-63. [10] Siddiqui WJ, et al. Heart Fail Rev. 2017; 22:685-698. [11] Marenzi G, et al. J Card Fail. 2014 Jan; 20(1):9-17. [12] Testani JM, et al. Circ Heart Failure. 2016;9(1):e002370. [13] Al‐Naher et al. Br J Clin Pharmacol. 2018 Jan; 84(1): 5–17. [14] Butler J et al. Am Heart J. 2004 Feb;147(2):331-8. [15] Mullen W et al. Eur J Heart Fail, 2019; 21:137-155. [16] Knauf H and Mutschler E. J Cardiovasc Pharmacol 1997;29:367–372. [17] Arampatzi S et al. BMC Medicine 2013,11:83. [18] McMurray JJ et al. Eur Heart J 2012; 33:1787-847. [19] Cooper H.A et al, Circulation 1999, 00(12);1311-1315. [20] Valente MAE et al. European Heart Journal 2014, 35;1284-1293. [21] Hassleblad V et al. Eur J Heart Fail. 2007;Oct 9 (10):1064-1069. [22] Damman K. Eur J Heart Fail. 2016 Mar;18(3):328-336. [23] ter Maat¬en et al. Nat Rev Cardiol 2015; 12:184-192. [24] Testani JM et al. Circ Heart Fail. 2014 March 1; 7(2): 261–270. [25] Brisco-Bacik M, et al, JAHA 2018;7(18): e009149. [26] Gheorghiade M, et al. J AM Coll Cardiol. 2013;61(4):391-403. [27] Costanzo MR, et al. J Med Econ. 2019, VOL. 22, NO. 6, 577–583. [28] Costanzo MR, et al. J of Am Coll Cardiol. 2005;46(11):2047-2051. [29] Luciani GB, et al. Circulation. 2001 Sep 18;104(12 Suppl 1):1253-1259. [30] Kiziltepe U, et al. Ann Thorac Surg. 2001 Feb;71(2):684-93. [31] Grunenfelder et al. Eur J of Cardio Thoracic Surgery. 2000;17:77-83.