Managing Critical
Care Patients
A STEP TOWARD PREDICTABLE AND PRECISE REMOVAL
MANAGING FLUID OVERLOAD IN POST SURGICAL PATIENTS
Providers, like you, face the daily challenge of managing fluid in post-op cardiovascular (CV) surgical patients. The Aquadex SmartFlow® System allows for predictable and precise fluid removal with no clinically significant changes to electrolytes.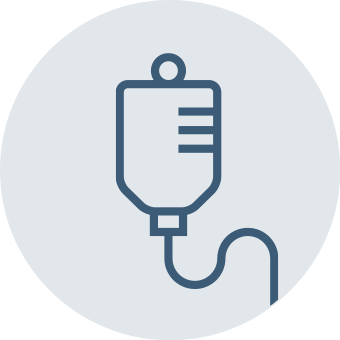 THE CHALLENGE WITH FLUID OVERLOAD
Nearly 1 of 5 patients who undergo cardiac operations require readmission1
In a multi-center study, volume overload was among the top 3 most prevalent causes for first readmission within 30 days and beyond 30 days1
40% of patients cannot eliminate excess fluids post-surgery due to Acute Kidney Injury2
Fluid overload is associated with a 300% increase in 90-day mortality rates post-op cardiac surgery3
PREDICTABLE OUTCOMES WITH AQUADEX
Modified ultrafiltration reduces the duration of assisted ventilation post-op cardiac surgery1,4,5
Ultrafiltration improves cardiac performance1,6,7,8
Ultrafiltration following cardiac surgery may reduce the need for blood transfusions6,9,10,11
FLUID OVERLOAD MANAGEMENT WITH AQUADEX
The workflow for managing fluid overload in post-op CV surgical patients is not intended to replace the Aquadex SmartFlow Direction For Use (DFU). Always follow the appropriate and applicable local, institutional, and/or hospital policies, procedures, and requirements.
View patient care pathway
COST OF TREATING CRITICAL CARE PATIENTS
Nearly 1 in 5 patients who undergo cardiac operations require readmission and fluid overload is among the Top 3 most common causes within 30 days and beyond 30 days.1
500,000 Cardiac Surgeries
in the US12-14
40% of patients cannot eliminate excess fluids post-surgery due to Acute Kidney Injury2
US Cardiac Surgery Readmissions
1 in 5 require readmission and fluid overload is a Top 3 reason1
ECONOMIC BENEFITS OF AQUADEX
Reduced HF admissions and readmissions15
Reduce average HF readmission lengths of stay15
Shorter HF index lengths of stay vs. standard pharmacological therapy16
Reduction in duration on assisted ventilation in CV surgery patients7-9
CLICK AN INDICATION TO EXPLORE THE IMPACT OF AQUADEX
[1] Iribarne A, et al. Ann Thorac Surg. 2014 Oct; 98(4): 1274-80. [2] Ann Thorac Surg. 2011; 92-1539-47. [3] Pradeep, A. et al. HSR Proc IC and Car An. 2010 Mar; 2(4): 287-296. [4] Crawford, T et al. Ann Thorac Surg. 2017;103:32-40. [5] Mariscalco, G et al. Ann Thorac Surg. 2011;92:1539-47. [6] Stein, A et al. Critical Care. 2012;16:R99. [7] Luciani GB, et al. Circulation. 2001 Sep 18;104(12 Suppl 1):1253-1259. [8] Kiziltepe U, et al. Ann Thorac Surg. 2001 Feb;71(2):684-93. [9] Grunenfelder et al. Eur J of Cardio Thoracic Surgery. 2000;17:77-83. [10] Sahoo TK, et al. Indian J Thorac Cardiovas Surg. 2007 Jun;23(2):116-124. [11] Boga et al. Perfusion. 2000;15:143-150. [12] https://idataresearch.com/new-study-shows-approximately-340000-cabg-procedures-per-year-in-the-united-states/. [13] https://idataresearch.com/over-182000-heart-valve-replacements-per-year-in-the-united-states/. [14] https://www.mdedge.com/chestphysician/article/148584/heart-failure/lvad-use-soars-elderly-americans. [15] Costanzo MR, et al. J Med Econ. 2019, VOL. 22, NO. 6, 577–583. [16] Costanzo MR, et al. J of Am Coll Cardiol. 2005;46(11):2047-2051